We experience so much life in a lifetime as Solomon described in Ecclesiastes, For everything there is a season, and a time for every matter under heaven. A time to be born and a time to die; a time to mourn, and a time to dance. We'd like to help facilitate celebrating the seasons of life through this page. If you have news to share, please click the button below.
Joyfully announcing these little ones...
On February 25, 2021, our son and daughter-in-law gave birth to a new little girl. Wren Lora Ryan Strayer. She weighed 5lb 5oz. The high-risk pregnancy doctor made the decision to induce her mom at 8 months. The decision was based on many reasons, amongst one: her little brother had died in vitro just 21 months earlier. Their mother had been 8 months along in that pregnancy when he passed from her womb to heaven. It was a tragedy. It has shaken our family's faith quite a lot. To say we are thrilled to enjoy a happy, healthy, growing little Wren (she now weighs 8lb 8.5 oz), and look forward to living out her life with her, truly, is an understatement. As shook up as we were when her little brother, Uzziah, passed, we are now beginning to be restored to our former fuller life in Christ. I have shared this story of tragedy and celebration to encourage you all that God DOES bring us through "The Fire." 1 Peter 1:6, 7a says, So be truly glad. There is wonderful joy ahead, even though you must endure many trials for a little while. These trials will show that your faith is genuine. It is being tested as fire tests and purifies gold - though your faith is far more precious than mere gold. (NLT).
Love you all in Jesus, Betty & Rob Strayer
Posted 5/4/21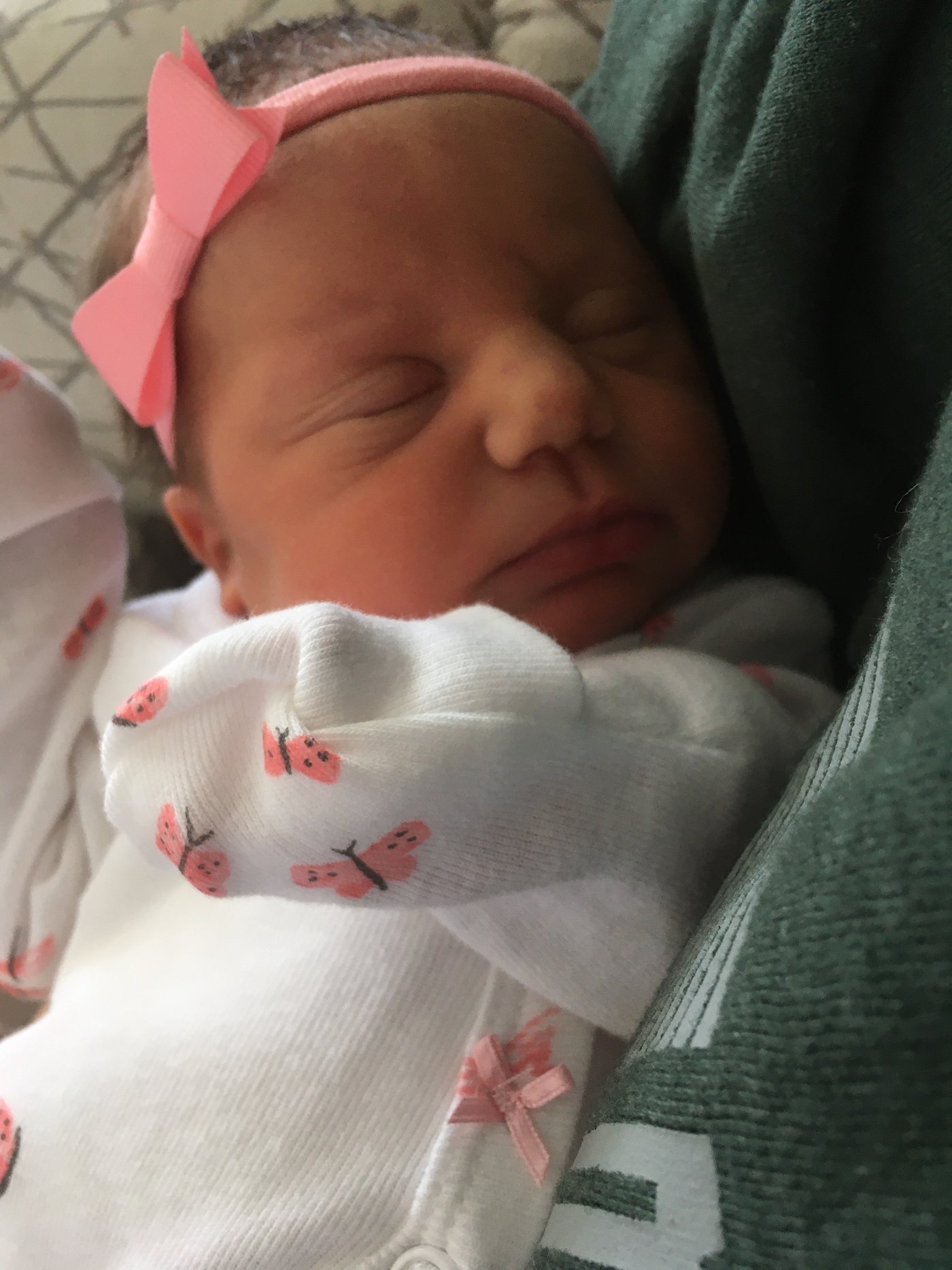 Kaylin Serenity Fisher was born to Danny & Elika on December 11, 2020. 7lbs. 2.5oz. 18.5 in. Her three siblings (Dray, Elise, and Alek) adore her! Kaylin was monitored throughout the pregnancy due to fluid around her heart and an unknown mass. The fluid was removed in utero and did not return. After she was born the mass was cleared as extra thymus tissue and the cardiologist says there are no concerns and they don't need to see her again. She is totally healthy, and we are thankful for the Lord's healing!
Posted 4/20/21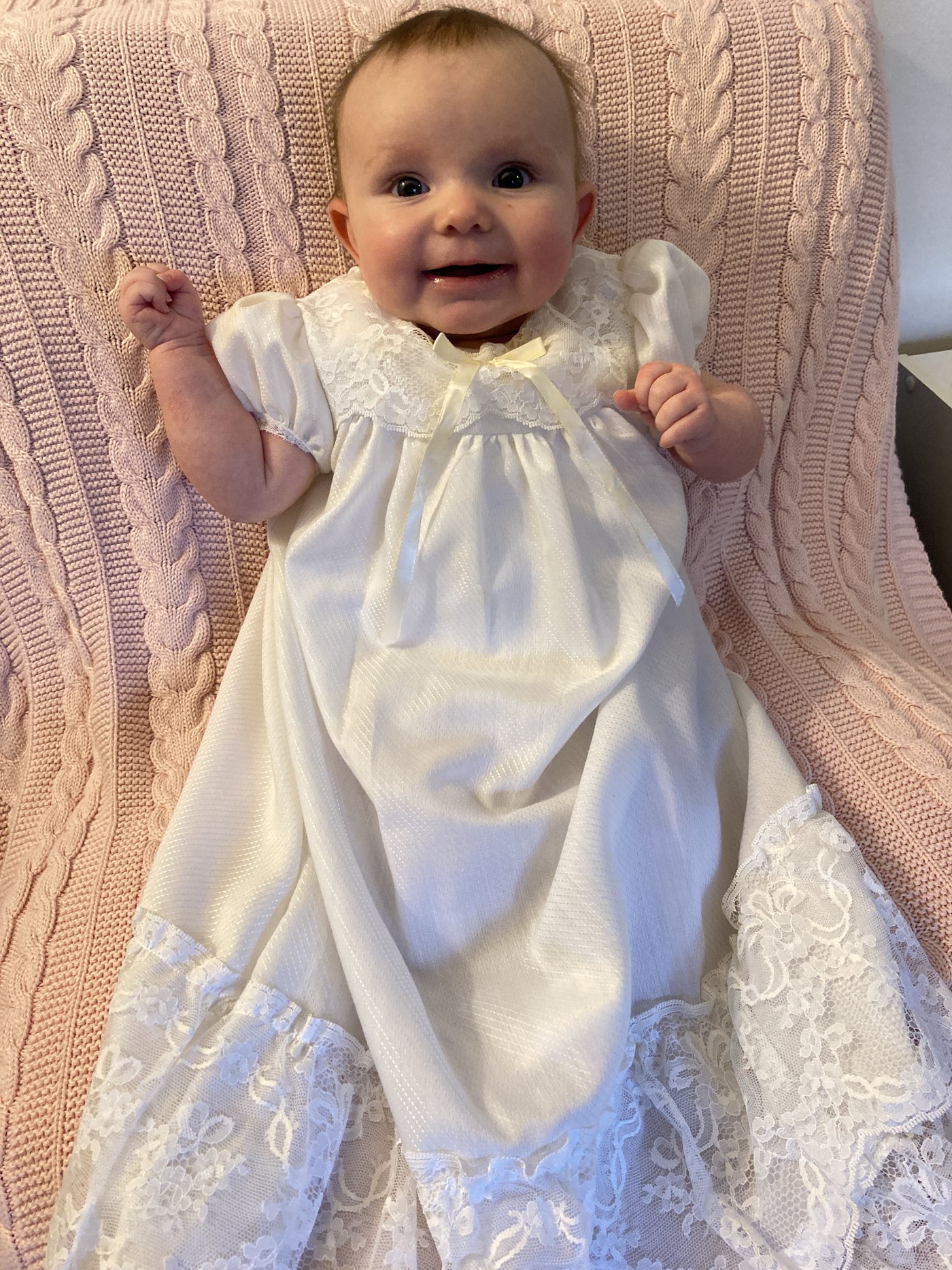 Two new grandchildren were born in 2020 to Mark & Anne Cody - Rosalind on October 12 in Oxnard, California, and Isaac on December 19 in Bloomington, Indiana! Each baby has two older siblings.
Posted 4/20/21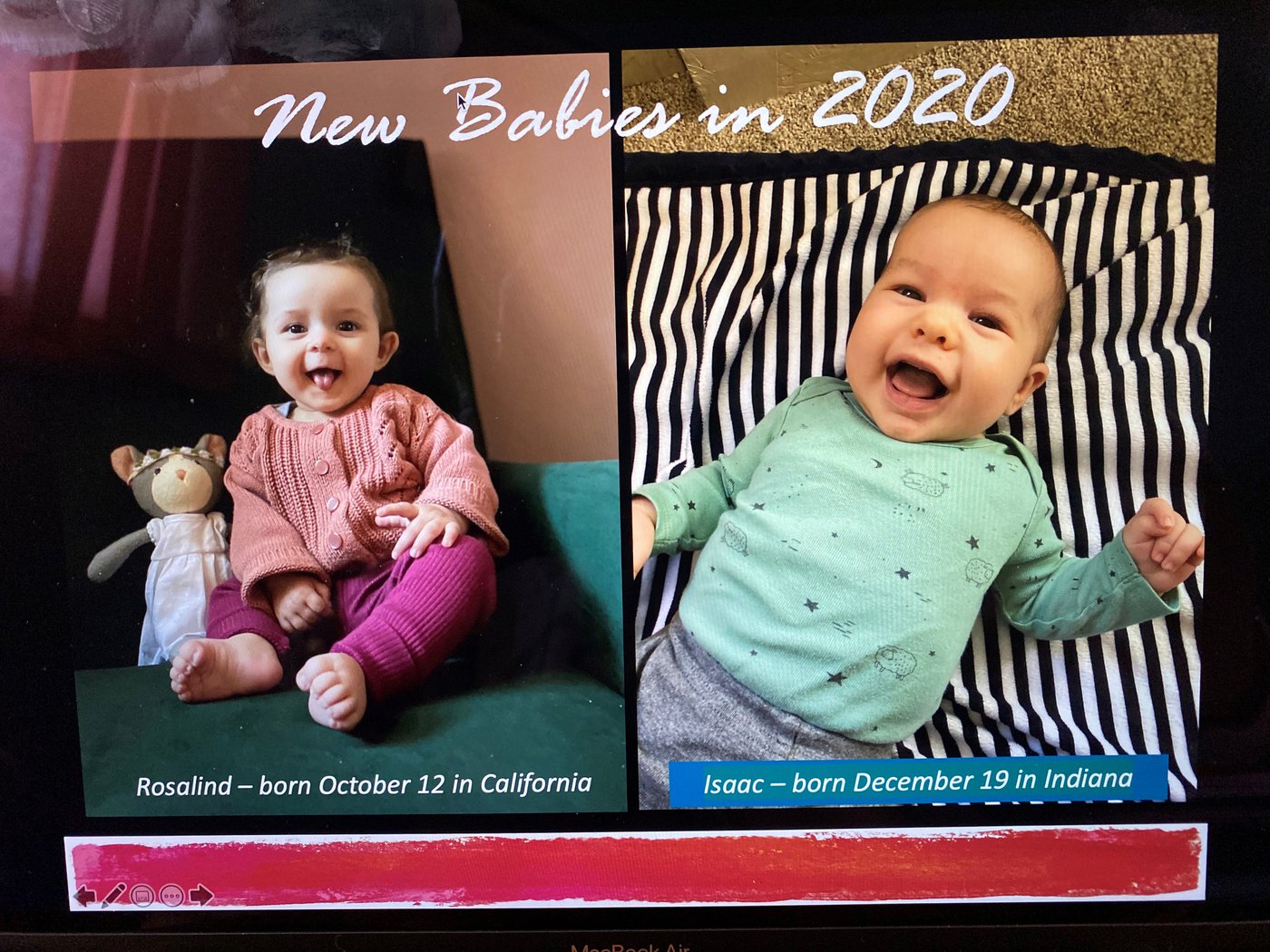 __________________________________
News & Accomplishments
Alyjah Byrd-Goode is putting into action what she learned from an earlier series, Won't You Be My Neighbor? She's planning an outdoor hotdog roast on August 14 with her neighbors. It's the third gathering they've had since the December, 2020 message that asked the question, "What does it mean to love your neighbors?" The community gatherings are helpful because they've lost several of their neighbors to death recently. Alyjah is praying that God will open doors to share the Gospel with her neighbors as they learn to care and help one another out. Stay tuned to hear how God is working in her neighborhood!
Posted 8/3/21
Susan Hoekstra is celebrating the release of her book, A Firm Grasp - Feeling Validated in a Notice-Me World.
Posted 7/14/21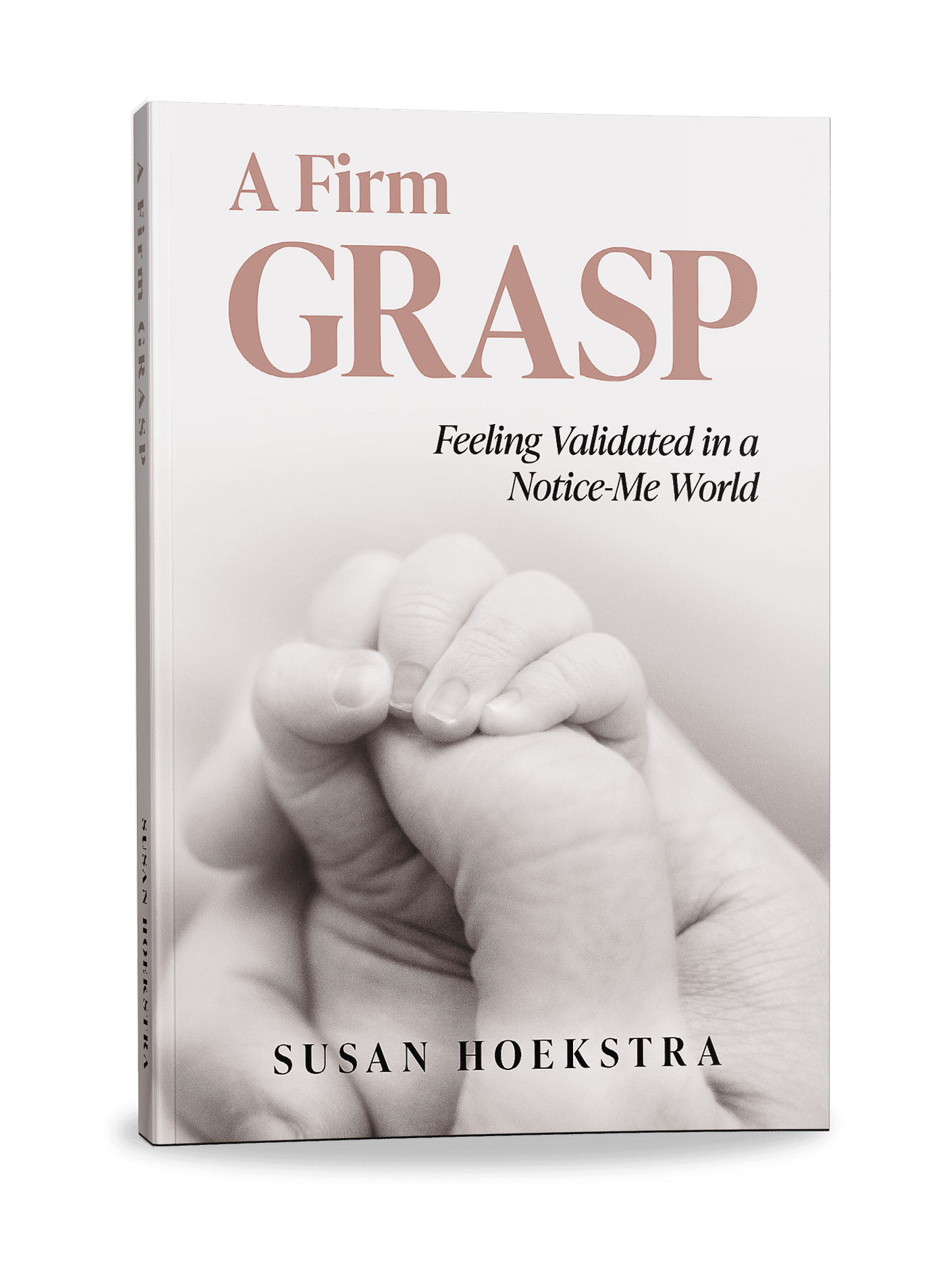 Bob & Lynn Magie are rejoicing in their granddaughter, Kelli's, graduation from Wheaton College.
Posted 5/18/21
Our (The Coleman) family is moving to Farmington Hills this summer. We love our Trinity family and we will miss you, but we still plan to visit. Thank you for blessing our family in countless ways during our 11 years at Trinity. May God continue to bless and keep you dear friends! You will always hold a special place in our hearts.
Posted 4/20/21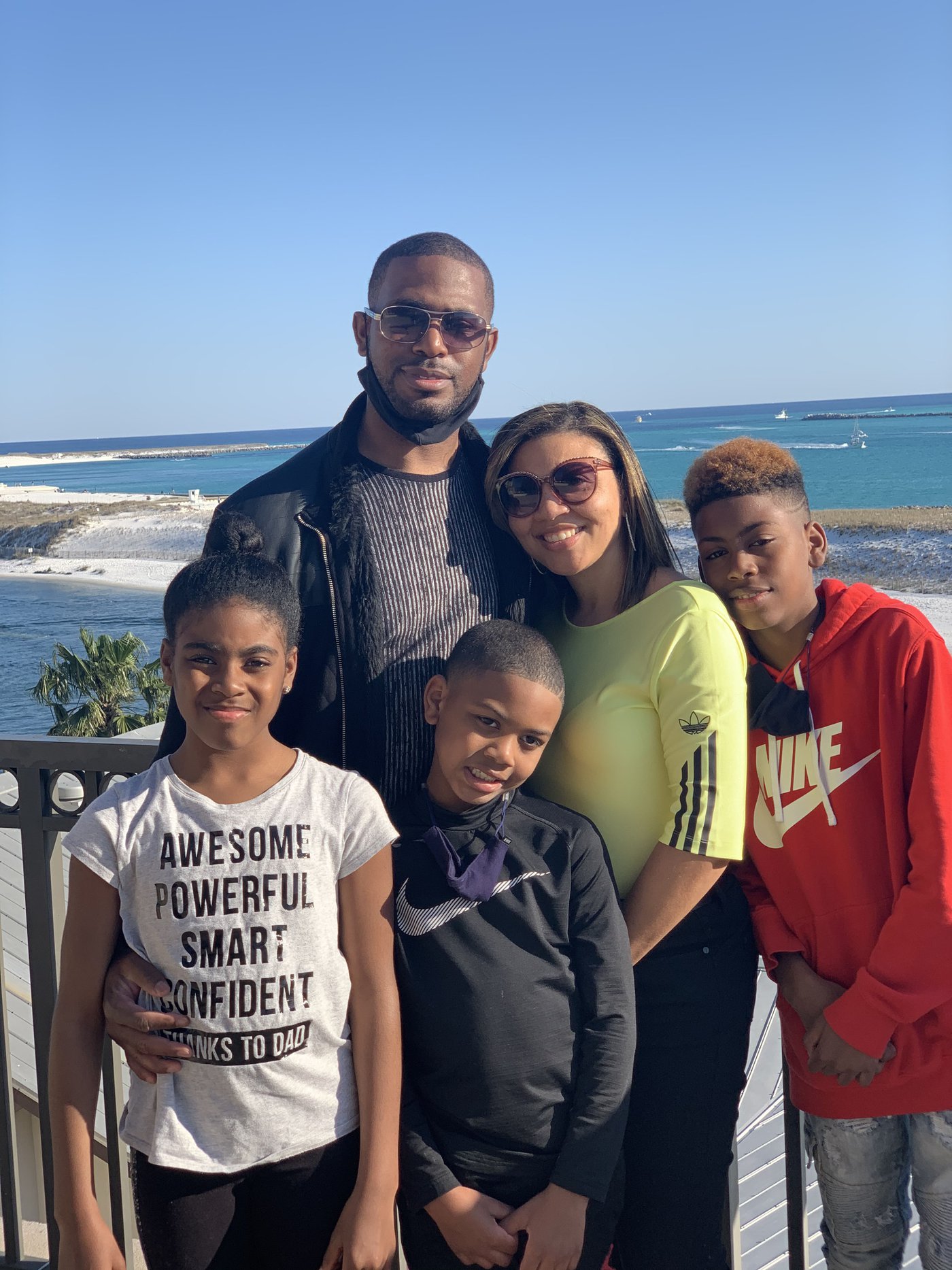 __________________________________
In loving memory. . .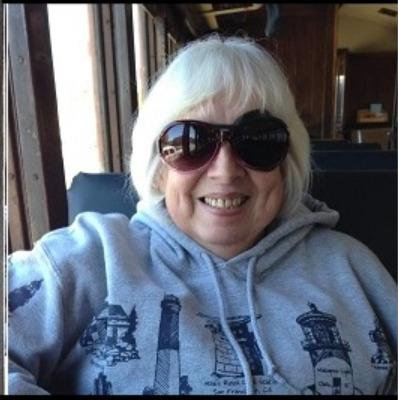 A memorial service was held at Trinity Church on Saturday, July 24, 2021 for Gloria Jean Ellerhorst who passed away on January 18, 2021. Gloria was a dedicated, faithful servant who loved the Lord. Her smile was often seen at Trinity Church as she served in many ways. She worked at MSU for the 4-H Department and had an interest in genealogy and American history. Gloria is survived by her step mother, Camile, her siblings, Bob, Tom, Grace, and Kamila, her children, Stacy, Chris, and Drew, and her grandchildren, Taylor, Jenna, Nathan, Addison, Cooper and Theodore.
Lisa Hands lost her son on November 4, 2020. He was 29 years old and had just returned home from a drug recovery facility treatment program. He had been battling his demons for well over a decade. He was my only child, and his dad and I never gave up on him. However, the monster won. I am truly beside myself every day and the emptiness and pain in my heart is terrible. Thank God that I have my faith and Trinity Church to bless me and help guide me through each day.
Posted 4/27/21
_______________
Lynn Haubert shares that April 28, 2021 is the first year anniversary of the sudden, unexpected passing of her brother, Lee David Haubert. The last time she saw him was on her birthday, April 25, 2020. Her birthday will always be a reminder of his going to be with the Lord.
Posted 4/27/21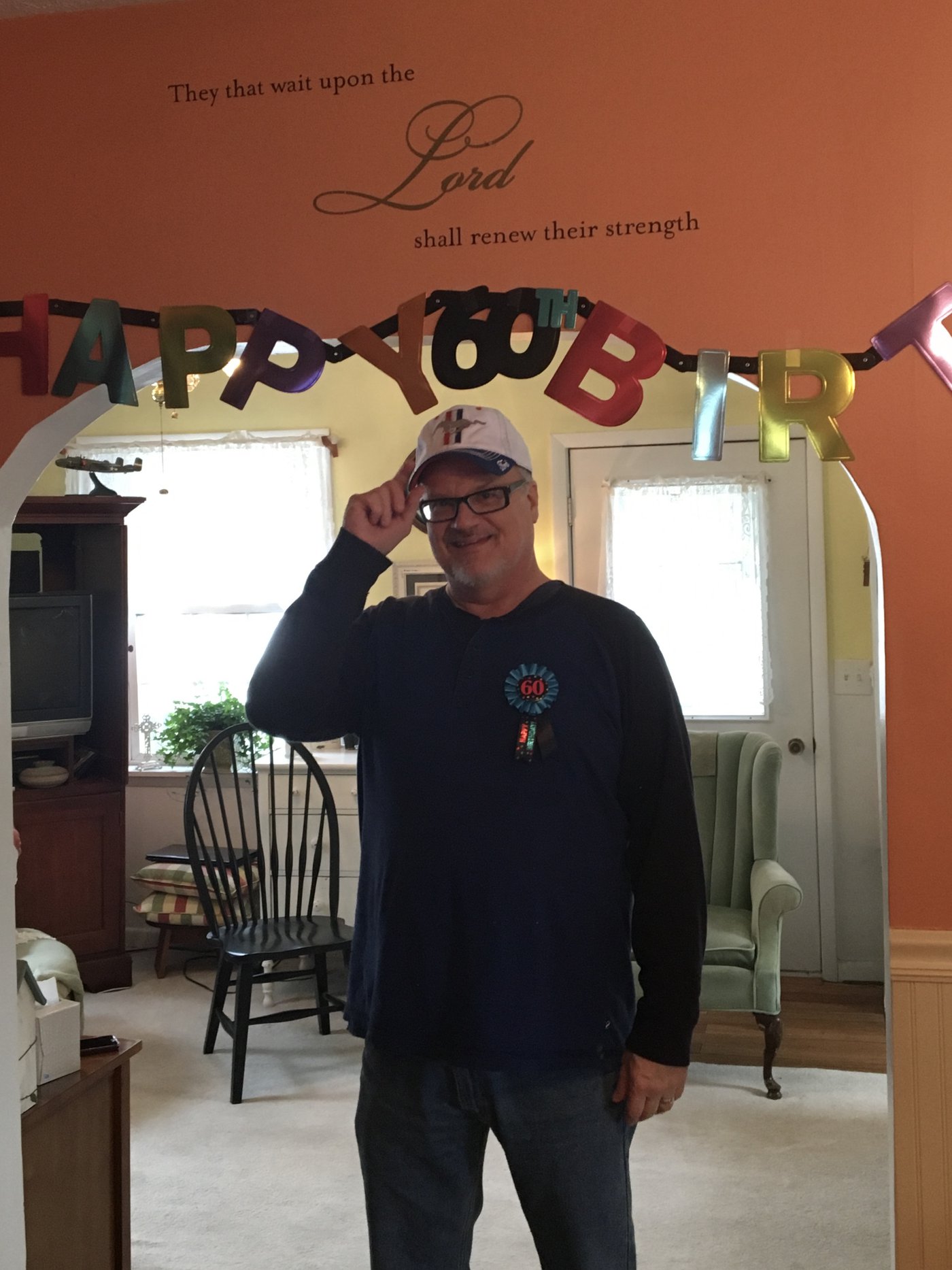 Kris Garrison's mother died unexpectedly on New Year's Eve and her Father-in-law died a month later. Please keep Kris in your prayers during this time of loss.
Posted 4/20/21
_______________
Okey Manning. Okey battled health issues for a long time before going to be with the Lord on April 25, 2020. Through his illness, Okey did not stop serving the Lord and sharing his faith. Okey was active with Celebrate Recovery here at Trinity as well as on a national level. He was also a co-founder of Endeavor House Ministries, which is a transitional housing program designed to help people find freedom through Christ from drug and alcohol addiction. Many lives have been changed because of Okey's commitment and love for Christ. A memorial service was held at Trinity Church on Saturday, April 24, 2021 at 11:00am.
Posted 4/15/21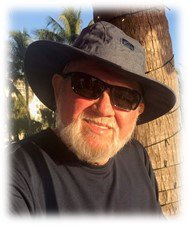 Inky Beach - One of Trinity Church's missionaries, Inky went to be with the Lord on April 10, 2020. Inky and her husband, Ross, began attending Trinity as newlyweds in 1960. Inky taught English to many Koreans at Eastern Korea Christian University from 1969-71. Following, they completed 36 years as missionaries in The Evangelical Alliance Mission in Chad. Following their retirement, they returned to Trinity Church and encouraged many at Trinity, the Greater Lansing area, and across the USA. Both Inky and Ross organized and taught the current Global Christian Forum classes at Trinity while Ross served as elder of Trinity Church, until moving closer to their daughter Bethanne and her family in western Michigan. A memorial service was held on April 17, 2021 at 10:30am at Trinity Church.
Posted 4/15/21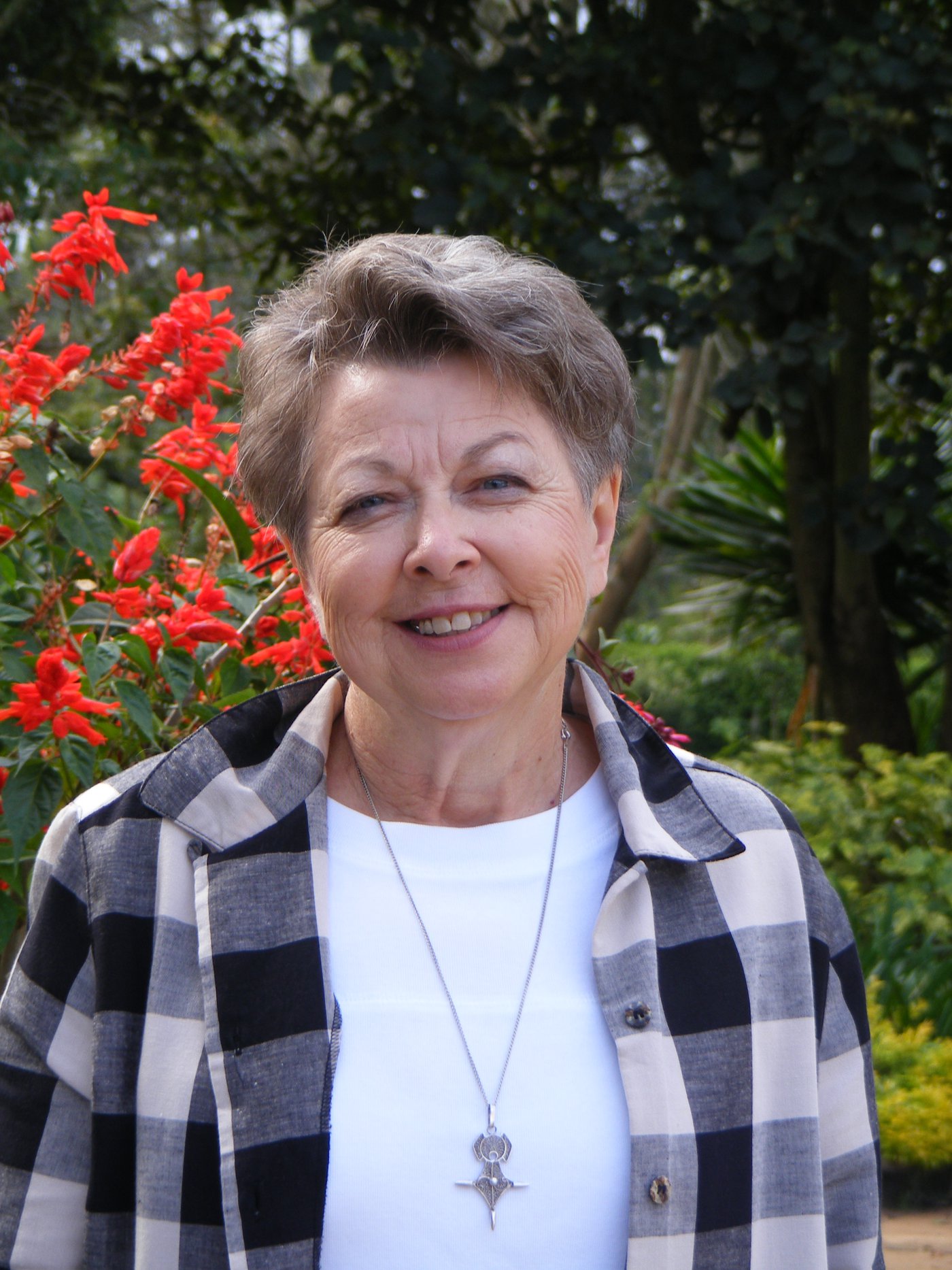 Marjorie Romig. Marjorie is the mother of long-time member, Jennifer Roy. Marjorie passed in her sleep at the age of 82. Her daughter, Jennifer, is one of the 10 children Marjorie leaves behind. A service was held at Trinity Church on Friday, April 16, 2021 at 11:00am to celebrate Marjorie's life and mourn her death.
Posted 4/15/21