Partner of the Month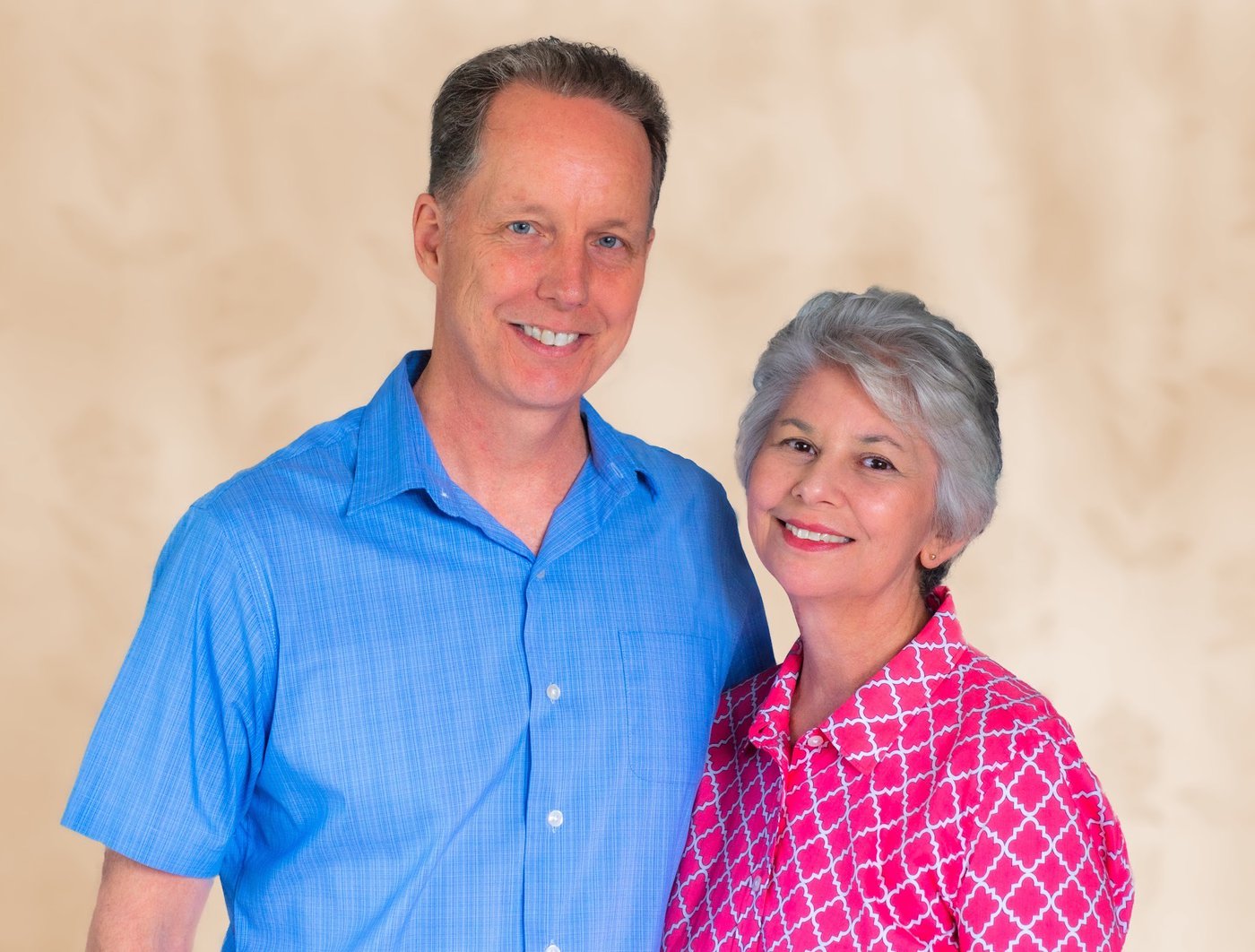 The Lynches have been serving in Gudprau, Thailand with Ethnos260 for the past 17 years. Their main ministry is to establish new testament churches among the unreached people group of the Phu Thai living in Thailand, Laos, and Vietnam. As these believers mature in their faith, the Lynches guide them in reaching out to their neighbors with the Word of God. Mike and Sandy have created and written Bible lessons in the Phu Thai language as a way to share the gospel with non-believers. Currently located in Florida due to Covid restrictions, Mike and Sandy are looking to return to Thailand in April/May.
Praying for the World
How can we pray for the global church?
Praying for the World is a resource that provides an overview of the global church. Use it to learn about the greatest challenges and opportunities in global missions today, and be inspired about how to pray for them. Each prayer guide features a specific country or region and includes practical points for learning and praying. We'll feature one prayer guide each month. If you'd like to follow all 52 weeks, go to lausanne.org/pray to sign up for your free guides.
Cities and Urbanization
The Bible starts the human story in a garden and ends it in a city. Already 55% of the world's people live in a city. Rich-world countries, and Latin America and the Caribbean are highly urbanized; the next few decades are likely to feature strong city-growth in Africa and Asia. India is projected to have 416 million more city-dwellers in 2050 than today; China, 255 million and Nigeria 189 million.
Today's great cities are vast. Each of the world's ten largest cities has a population of at least 19 million people, making them richer, larger and arguably more influential than most countries. Tokyo, the world's largest urban agglomeration, is home to 37 million people.
Cities host the next generation of young people; the people who shape culture and drive innovation; the wealth creators; peoples of many ethnic groups; and the poorest of the poor. Ties of religion, language and culture are often loosened in cities. People can lose the faith they had in the village and adopt a new one. This is both a challenge and an opportunity for the Church.
Pray for the growth of Christian movements in urban areas – this is one of the greatest tasks facing the global Church in the next generation.
Calls for action and prayer for city-dwellers:
Know your city. We can only love that which we know and understand
Unite the Church in your city by building intercultural and interdenominational relationships
Convene the body of Christ into strategic gatherings for prayer and collaboration
Address today's urban issues through collaborative partnerships which foster citywide transformation
The Nations
CHINA
The birth, survival, and growth of the Church in China is a miracle. From the 1950s, the Communist government persecuted a Church that had been built up by generations of Catholic and Protestant missionaries. In the worst period, during the Cultural Revolution in the late 1960s, not a single church building was in use anywhere in the country.
As a response to persecution, Christians started underground networks of house churches. Outsiders provided radio broadcasts. The severe opposition led to great suffering and loss but also Holy Spirit-inspired prayer and brave evangelism, often led by young women. Brutally pruned, the Church took root, flourished, and bore fruit.
In 1978, the government again allowed registered churches to function. Both legal and illegal churches multiplied. The result was a turning to Christ unique in history: 2.7 million Chinese evangelicals in 1975 grew to over 75 million in a single generation. China's Christian community is now estimated by some to be around 8% of the population, and is established in every province, though strongest in the East.
Many Christians do not have enough Bible knowledge – in rural areas there is still a shortage of Bibles and Christian teaching. Pray for wise, godly leadership to be multiplied at every level in the Church, and for Christians to have a part in shaping China as the nation amasses wealth and political influence. The Chinese Church has many mature leaders, but not nearly enough!
Pray for healthy marriages and family life, and for Christians to live lives of integrity within a culture where corruption is a temptation.
Praying for the World is a free weekly prayer guide to inspire and inform the whole church to pray for the whole world. Visit www.lausanne.org/pray to start any week. Created through the partnership of Operation World and the Lausanne Movement.